Premier League side Tottenham Hotspur could lose one of their best legs this summer going by reports in England that Kyle Walker is having a row with his manager Mauricio Pochettino.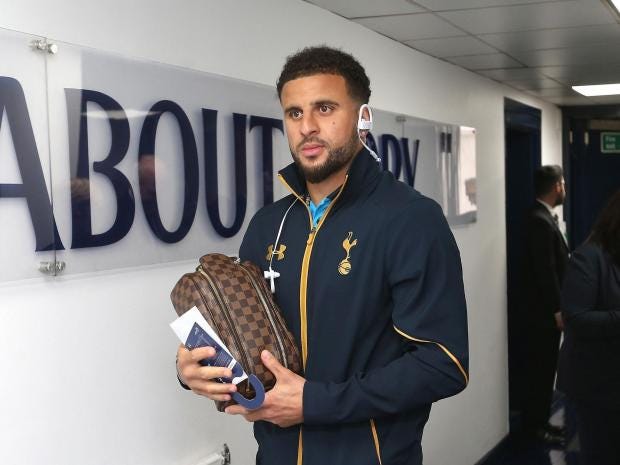 Walker reportedly wants away from White Hart Lane this summer and he was left off the team again. The right back who has been named two times in the PFA Team of the Year is a top target for many sides in Europe.
Manchester United, and Manchester City are the top sides chasing his signature in England, with other clubs keen on getting him as well. Spurs have enjoyed an impressive run this year. They are in no rush to sell their coveted stars as they remain focused on building an award winning team.
With the speculations going round if Spurs want to allow any player leave, it would likely be Walker. He could easily provide a return of £35-40million. The money could help the club invest in options that would prove helpful in retaining other stars like Dele Alli, Harry Kane, Danny Rose and others.
The issues between Walker and Pochettino are not far from the defender's fitness concerns and his efforts in trainings. Walker has struggled to play match in match out and it seems Pochettino is not happy with it. Walker did not contribute in away matches as Spurs were knocked out from the UEFA Champions League.
Kieran Trippier is not a match for Walker but Pochettino played him as Spurs battled Chelsea at the FA Cup semi final at Wembley. The move shocked Walker but Pochettino played Trippier again against Petr Cech Arsenal in the North London derby.
With Walker likely to earn two times his £70,000 weekly salary at any of the Manchester clubs, he could be open for a move. He signed a new deal recently so the club would hold out for the best offers if they do decide to sell him.