Tottenham Hotspur would speak to two of its stars Serge Aurier and Moussa Sissoko after the pair were reported to have broken government guidelines over the novel Covid-19 virus. The pair posted a video online of them training together despite the lockdown.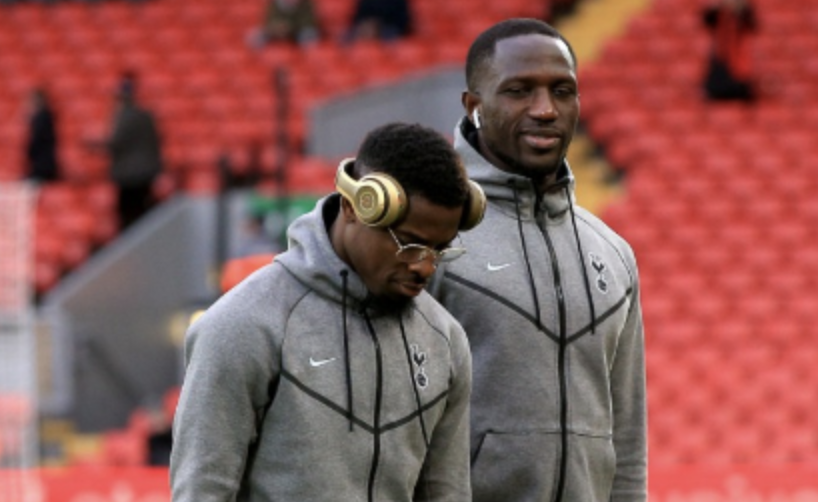 With Spurs being in the negative light due to breaches of the guidelines during the lockdown despite the huge number that tested positive in the United Kingdom, it became imperative for the club to reprimand Aurier and Sissoko.
The coach Jose Mourinho was reported to have travelled to Tanguy Ndombele's home for an impromptu training session in a public space. This earned them backlash. On the same day, Davinson Sanchez and Ryan Sessegnon were spotted training together, running side by side. Though the players live in the same complex, they do not leave together – making it a breach of the guideline that says only people that live in the same household can exercise together.
With Aurier and Sissoko sitting together and training together, sprinting together in close contact, they breached the guidelines. The Ivory Coast international posted the video online and it was amplified by the blogs. Though the player later deleted it, the club spokesman has said the club will be speaking to both players involved. Mourinho had to apologize for his error in judgement in such critical times. The Portuguese said it was vital for everyone to follow the advice of the government and support the effort of the NHS.
Tottenham contributed its stadium for it to be re-purposed and fitted to house the North Middlesex Hospital's Women's Outpatient Services so the hospital itself can have more space dedicated to treating CoVid-19. Other parts of the stadium are also employed to help with the pandemic.
In transfer-related news, the club has been linked with the purchase of defender Issa Diop from West Ham United and Raul Jimenez from Wolverhampton Wanderers. If the Harry Kane deal happens as expected, the over 100 million pounds can land Jimenez valued at 45 million pounds and Diop valued at 50 million pounds.