Tottenham Hotspurs coach Mauricio Pochettino has praised his striker Harry Kane for scoring 100 goals for Spurs.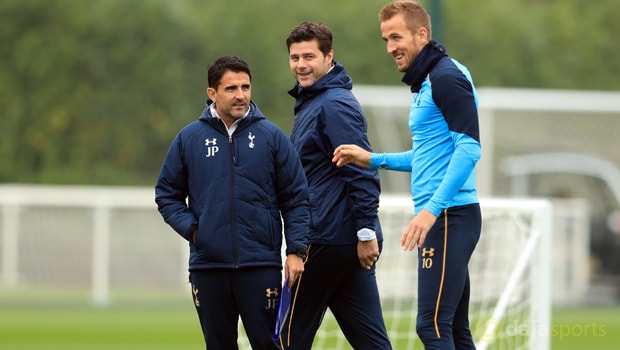 He said that this is a wonderful achievement for the player and that shows the quality of the striker.
The striker managed to achieve this feat in the game against Everton where he scored two goals to help his team win the game by 3-0.
Mauricio Pochettino said that for a striker it is important to score goals and that it is important for his confidence. Indeed Harry Kane scored two goals for England last week, and this time he managed a double with his club.
The first goal scored by Harry Kane appeared to be a fluke, and the player himself later admitted that it was intended for a cross but Mauricio Pochettino believes that this is not important. He said that the job of a striker is to score goals and Harry Kane is doing the job that is expected of him.
He believes that having a striker such as Kane in the side turn Tottenham Hotspurs immediately into title contenders and that it is important that he remains in form. He said that Harry Kane has the potential to become one of the best players in the world and it is important that he keeps working hard in training.
The Spurs manager said that the objective of the team is to win the Premier League and that he believes that he has the right squad to do so.
Indeed Tottenham Hotspurs have a competitive team this season but it is important to assess how playing their home games at Wembley will affect their performance. So far they have struggled in their home games, and it is important to see how they play at home in the Champions League.